Ancient Rome
Ancient Rome
forum
open area in a city filled with public buildings, temples, and markets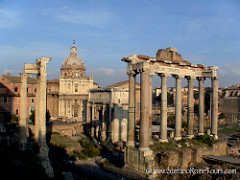 republic
a government in which citizens have the right to vote and elect officials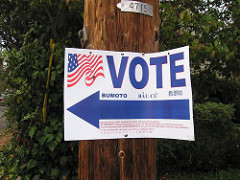 maniple
a unit of between 60 and 160 soldiers that made up a legion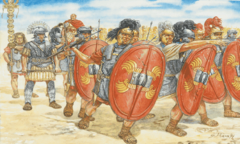 legion
basic unit of the Roman army, each legion had about 5000 armed soldiers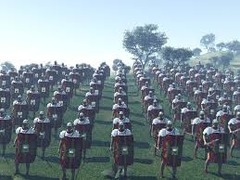 Etruscans
this culture was influenced by the Greeks and Phoenicians….in turn this culture influenced the Romans (architecture, alphabet)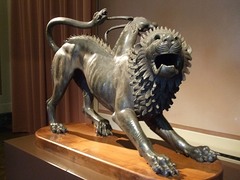 constitution
system of rules by which a government is organized – Rome's was unwritten
veto
means to stop or cancel the action of a government official or body…in Latin it means "I forbid"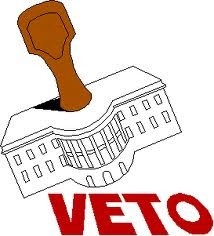 magistrate
elected officials who enforce the law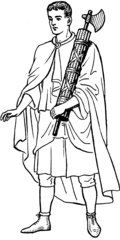 toga
garment that adult men wore wrapped around their bodies that symbolized citizenship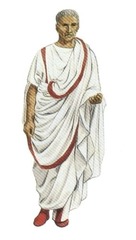 consul
top officials in the Roman republic – these two officials led the army and presided over the senate and assemblies. They were also the highest judges.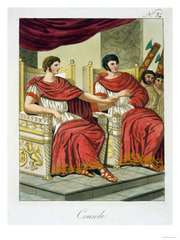 senate
in Ancient Rome these important citizens helped pass laws and controlled foreign policy and government money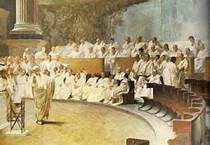 assemblies
these were groups of adult male Roman citizens who passed laws and elected magistrates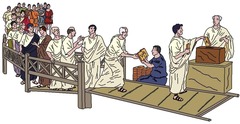 fasces
bundles of rods and an axe that were a symbol of a high magistrate's power – usually a symbol of a republic – used as symbols of dictatorships in the 20th century …fascism

patriarchal society
Rome's society was ruled by men and people traced their origins through their male ancestors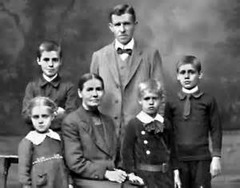 villa
large country home owned by elite Roman families ….had courtyards, gardens, private baths, and even running water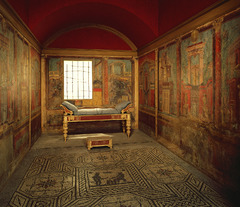 slavery
slavery was common in ancient Rome, as many as 40 percent of the population was slaves in the year 1 B.C.
empire
a state containing several countries or territories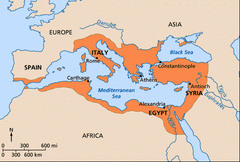 province
legal area within a country or empire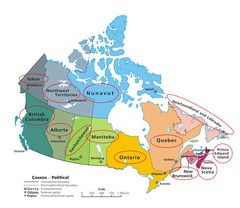 civil war
war between groups from the same country – common at the end of the Roman republic and after Julius Caesar's assassination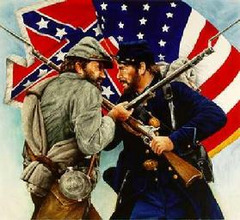 Augustus
Octavian – J.C.'s adopted son and heir – became first Roman Emperor after years of civil war – led Rome into the Pax Romana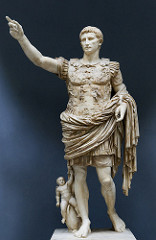 Rubicon
the river Julius Caesar crossed with his army to take Rome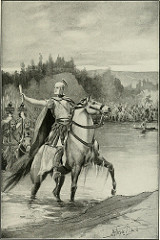 Julius Caesar
Roman general who conquered Gaul, whose troops were loyal to him – took control of Rome as dictator and helped the poor, revised the calendar
deify
officially declared to be a god and worshipped (as in Augustus)

Pax Romana"
"Roman Peace" lasted from 30 B.C. to A.D. 180 started with the reign of Augustus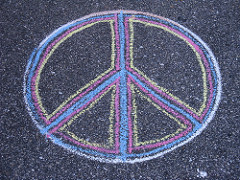 concrete
building material made by mixing small stones and sand with limestone, clay, and water – allowed domes and arches to be built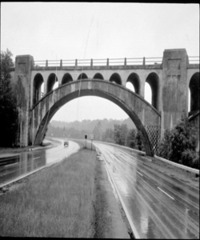 aqueduct
channel that moves water over land – "water pipe" the Romans used gravity to bring water into the cities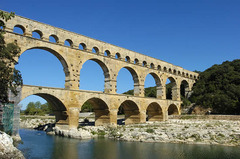 Greco-Roman
combined culture of Greece & Rome (religion, architecture)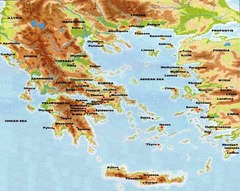 Pompeii
this Roman city was destroyed by the volcano Vesuvius in A.D. 79 – the ash preserved the city and it is an important archaeological discovery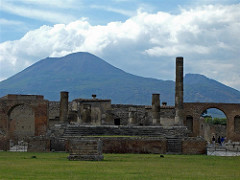 Pantheon
the largest dome in the world for 17 centuries – stands in Rome and is intact!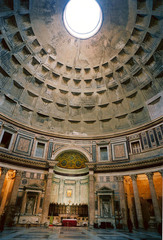 Circus Maximus
chariot racing arena – huge racecourse that could seat 270,000 people –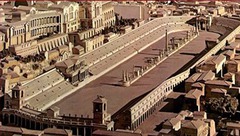 Colosseum
as many as 50,000 spectators watched the gladiatorial fights in this arena/amphitheater completed in A.D. 80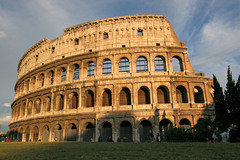 satire
work of literature that makes fun of its subject/ mocks it… a form of Roman literature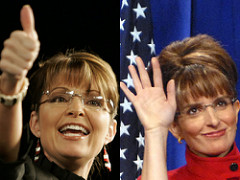 mosaic
design formed with small tiles of glass, stone, or pottery ….. a Roman art form
e pluribus unum
on our United States currency – Latin for "from many, one"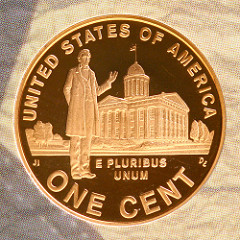 Augustus becomes the first emperor
27 B.C.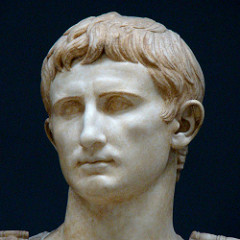 Rome Empire reaches its largest size
A.D. 117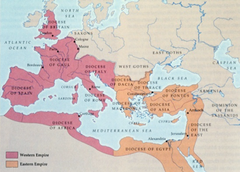 Roman Empire collapses
A.D. 476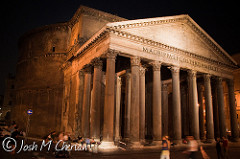 Roman republic is founded
500 B.C.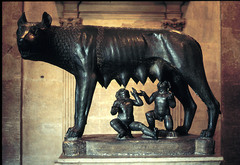 Julius Caesar becomes dictator
44 B.C.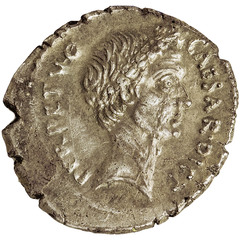 "All roads lead to Rome…."
more than 50,000 miles of paved roads crisscrossed the Roman Empire – many still exist today. (the first world wide web)